Collaborations among tattoo artists is not a new-found practice, but I guess tattoo collabs have never been more popular than now. And trust us, after what you are going to see in the following video, you might develop a serious craving for a masterpiece on your body, not by one, but two or more artists of your choice.
Recently, one such tattoo had gone viral. Six artists, one canvas, London Tattoo Convention 2016. This full back tattoo done simultaneously by some of the finest modern tattoo artists of the world, in just about six hours broke the internet down. A certain facebook page's live video of the tattoo session had over 3.2m live viewers at one stage.
And anyways, why go that far to London, when we have the magical #EekMa. Eek Glass Pani (aka Bimal Rai) + John Ma, the powerhouse tattoo duo from Nepal, who have established a niche about themselves, as being the very few artists who can collaborate so seamlessly.
But, what you are about to see now is truly special, and one of its kind. Filip Leu, tattoo master and one of the greatest tattoo artists ever, and Chaim Makhlev, a modern tattoo genius recently collaborated on a full back tattoo, and it is nothing short of extraordinary. Both the artists come from very different schools of thought, with respect to their tattoo design ideologies. While Filip is one of the greatest traditional Japanese/Oriental artists ever, Chaim is arguably the finest practitioner of geometric designs in tattoo fundamentals.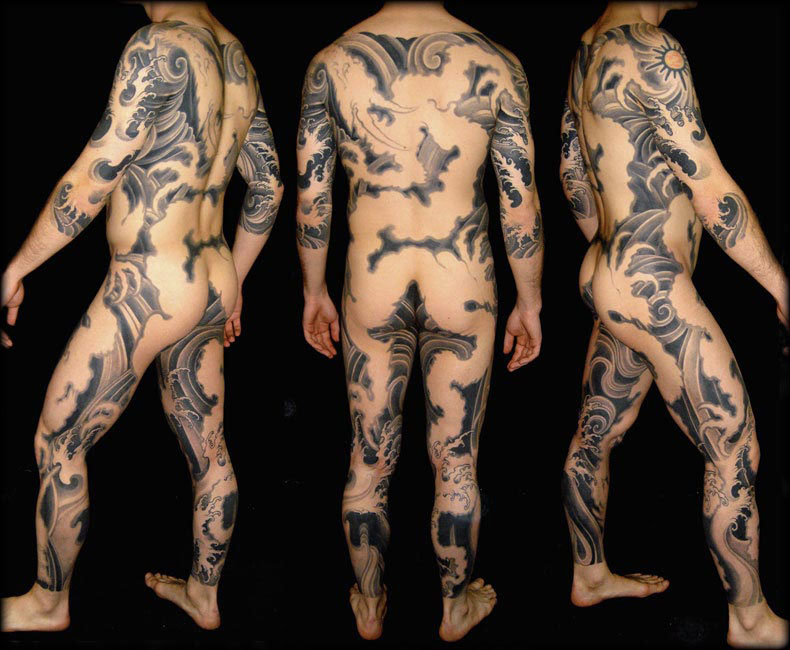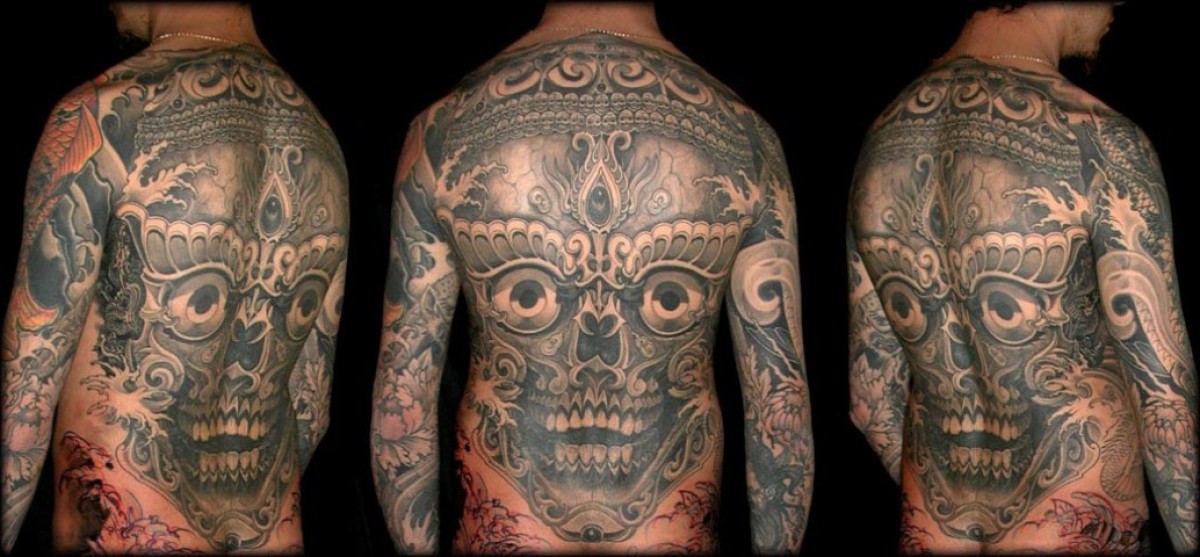 In the world of tattoos, oriental tattooing and geometric tattooing stand at almost two opposite ends of a spectrum. Yet, Chaim and Filip are very similar in their approach to tattooing. Chaim's forte is his understanding of the body anatomy, and how his tattoos flow with the movement of the body. His tattoos are true to one of the core fundamentals of tattooing, i.e. your tattoos need to compliment your body, because your body cannot alter itself to complement your tattoos.
On the other hand, Filip's majestic tattoos too tread a similar line of thought. His tattoos are all drawn out by him, and while every tattoo has his signature style, yet every tattoo stands unique. Recently, these two geniuses combined in what could be described as the acid trip of tattoos.
(Visited 564 times, 1 visits today)