Although we weren't adventurous enough to go watch Housefull 3, we heard the movie's doing well at the box office. Well, congratulations to the cast and crew! But what caught our attention is that Abhishek Bachchan's character in the movie has been seen sporting a couple of tattoos.
Junior B's seen playing a rapper in the movie and the tattoos are a part of the 'badass' character. "Being a rapper, I have a very retro two-in-one tattoo on my neck and on my hand; I have a musical note so people would know that I am a musical person," he explains.
It seems Abhishek has taken the concept of being inked rather seriously, and that's not even recent. He always wanted to have a permanent tattoo but never found something that would be important and/or interesting enough, "I never managed to find one that could potentially be a permanent inking. The ones in Housefull 3 would come off every evening after shooting."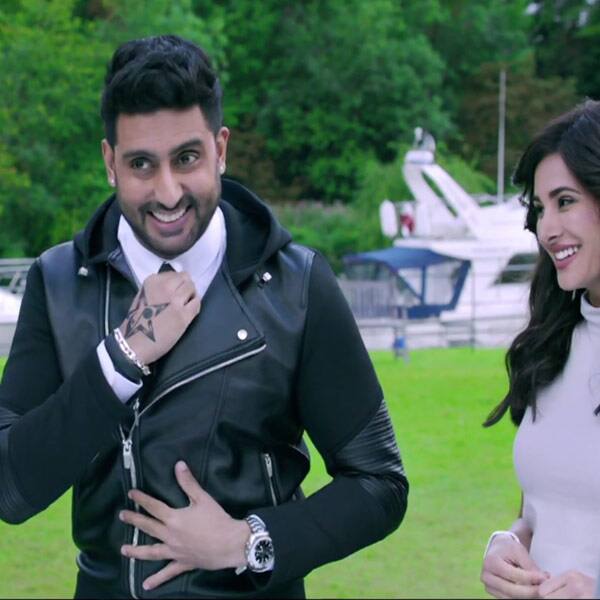 We heard Housefull 3 kept Junior B pretty busy but now that the film's released we are wondering if he'll act on his plans of getting inked. "I would love to have a tattoo and have considered getting one several times. I think it's very cool to have a tattoo; it's just that I don't know what that should be. It should be something that's symbolic to you and means something to you, but I have never been able to zero down on that one thing," says Jr Bachchan.
We'd say come to us Mr. Junior Bachchan and we'd be glad to help you out with the tattoo. Meanwhile, what do you think should be his first one? Leave some suggestions in the comments box.
(Visited 429 times, 1 visits today)