Two years back in 2015, I had visited a tattoo convention for the first time in my life. Not in India, but in Kathmandu; Nepal Tattoo Convention. As some of you would be aware, that convention was brought to an unexpected end by an earthquake that shook the whole nation of Nepal. I just got to experience South Asia's biggest and oldest tattoo convention for just one day. I came back to India, partly relieved because I was still alive, and partly dejected, because I couldn't experience the convention in its entirety. Following that experience, my tryst with tattoos went the upward graph, and I have gone on to attend several other conventions in India and Nepal, including last year's edition of NTC.
As a tattoo art lover, and as someone who loves to explore the history, culture and conditions of tattooing, Nepal Tattoo Convention is pilgrimage to me. Across the South Asian belt of tattooing, very few conventions can command similar levels of loyalty from the artist community like NTC. Started by the man who shaped modern tattooing in this part of the world, Mohan Gurung, NTC is revered and respected by the finest and most radical tattoo artists of our times. Legends of tattooing, like Kenji Alucky, Orge Kalodimas among others are veterans of this convention.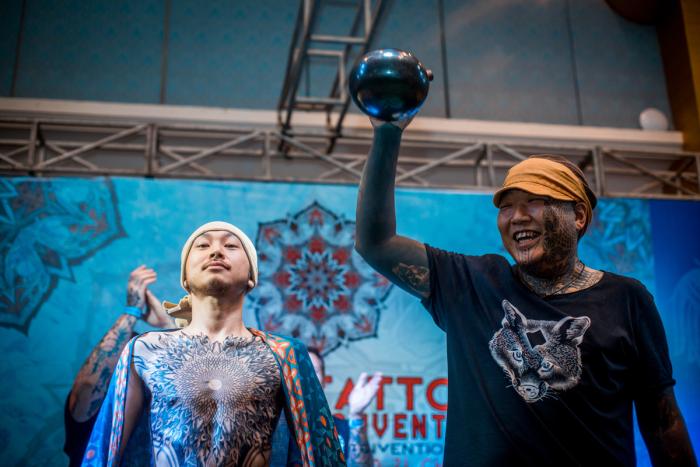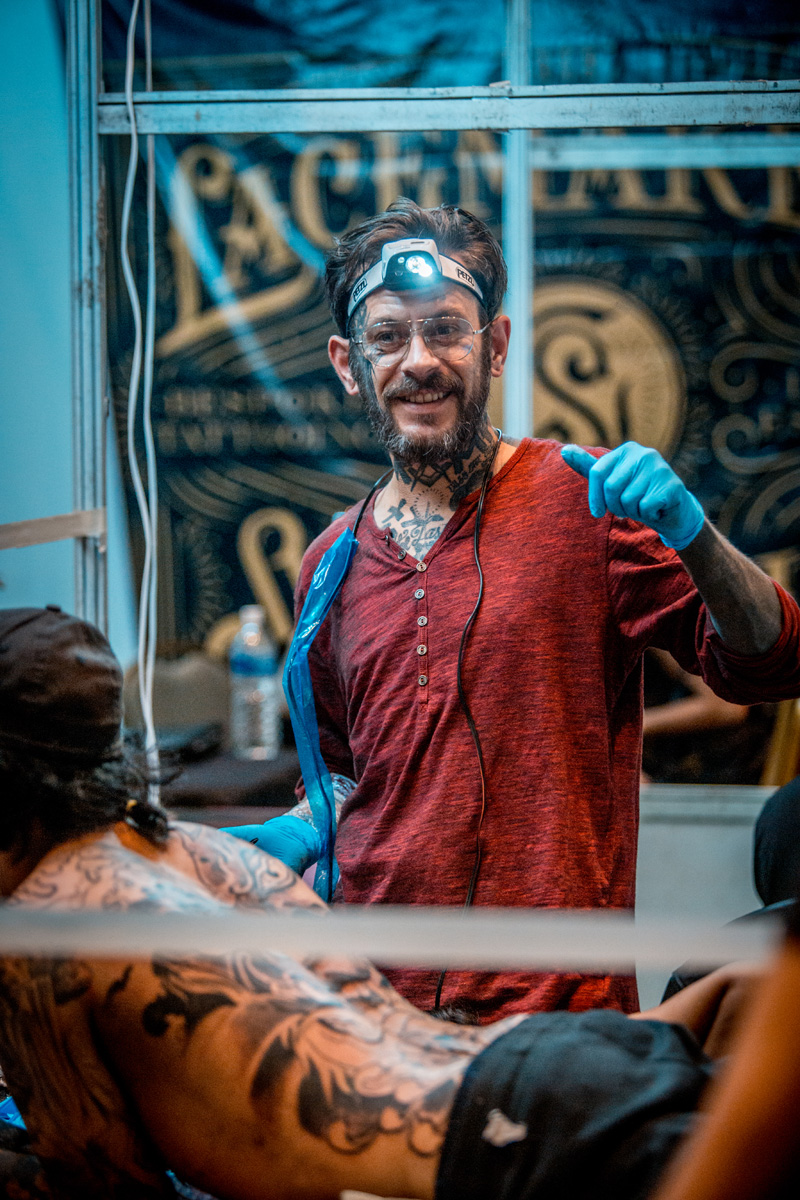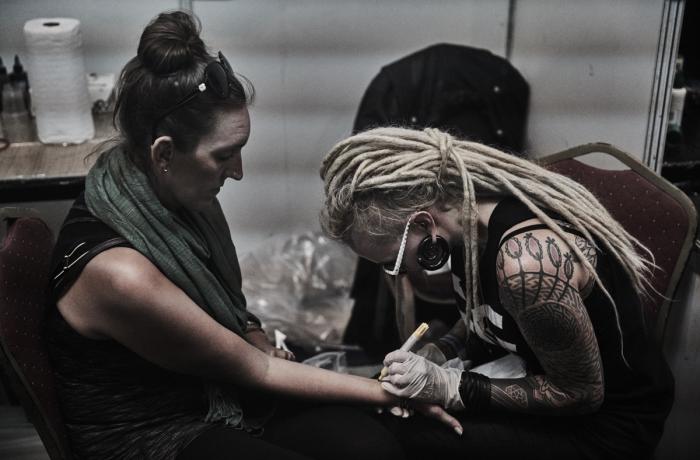 Every year, going to Kathmandu to attend NTC has become an experience akin to going home to your family once a year. Familiar faces and familiar hangouts for friends and brethren of the , tattoo community leads to memories of a lifetime. A tattoo artist I really look up to, Kevin Andrade, once summarised the essence of tattooing to me: "What we often don't realise about tattoos is that 50% of the time, people return to an artist because of his/her skills, the other 50% depends on the experience the person has had getting the tattoo."
That is what NTC captures. That essence which brings back the tattoo lovers again and again, year after year. It's the atmosphere, the vibe that is unmatched. Period.
And as reflected by the way the festival is organised, that makes up for just 50% of the success of the convention. Have a conversation with Bijay Shrestha, the man behind NTC, and you will realise the effort that goes in every year, to maintain the sky-high standards of art displayed at the convention. While Bijay and co. ensure that the crowds coming in from all the corners of the world have a lovely time, they also leave no stone un-turned to assemble the finest mix of tattoo artists from all over the world.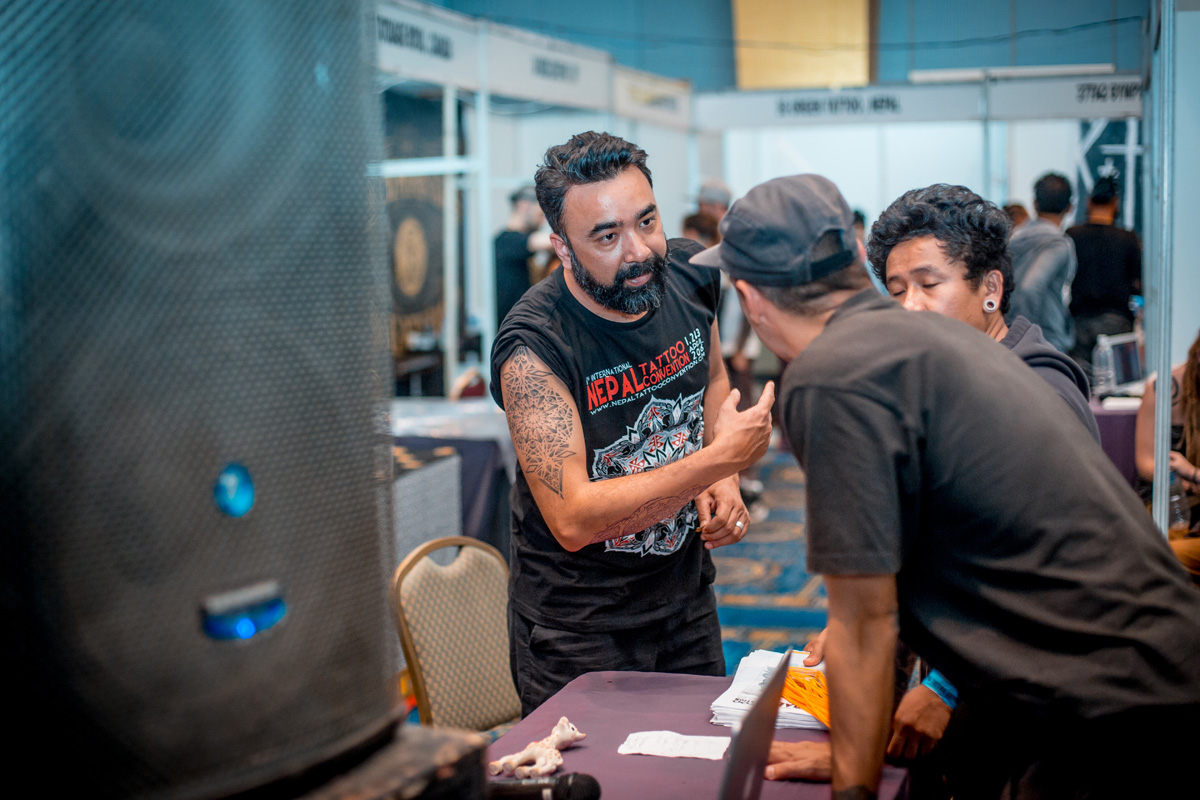 Say, for this year, we will be witnessing blackwork geniuses in the form of Kenji Alucky, Ben Volt, Dillon Forte, Malow Perez to industrial dotwork specialists like Maika Zayagata to artists like Raph Cemo, who is turning new pages in organic ornamental forms. From India, we have our very best in the form of Sameer Patange, Kevin Andrade, Abhinandan Basu taking part. But for me, personally, the most striking tattoos come from the homeboys of Nepal. The likes of John Ma, Eek Glass Pani (aka Bimal Rai) can turn tattooing into performance art.
I can go on and on about this fantastic tattoo festival, but I will leave it here for now. Follow us on Instagram, or Facebook to follow the festival with all our live updates. Go to NTC's website to check out the complete line up of artists, and more.
(Visited 242 times, 1 visits today)