Either people don't learn from their mistakes, or love is easily the most blinding emotion in this world. What's more, Johnny Depp entered the same muck for the second time. We all know about his very public and very messy divorce from Winona Ryder in 1990. This is when he decided to change his tattoo, which said 'Winona Forever', to 'Wino Forever'; good for him! But the man just refuses to learn.
This time around, Amber Heard (his current estranged wife) decided to allege that Depp physically assaulted her and the couple is headed for a split. So, what does Depp decide to do about the SLIM, Amber's nick is SLIM, tattoo that he has on his knuckles? Well, he decides to make SCUM out of it. While it can be understood that Depp is quite enraged with his wife and we couldn't care less but having SCUM written on your body? That makes a lot of sense!
So, here's the thing about tattooing, we know it's a great form of expression and we also know that your tattoo means a lot to you. However, here's food for thought, will your lover experience the pain that you go through when you get his or her name inked? Will your lover breathe the last exactly at the same moment as you will? So, when tomorrow – and this is inevitable, don't get your undies in a twist – your lover will pass on either due to natural causes or you decide to kill him or her or it's simply not working out between you guys, will you still enjoy your "permanent tattoo" of his or name or memory?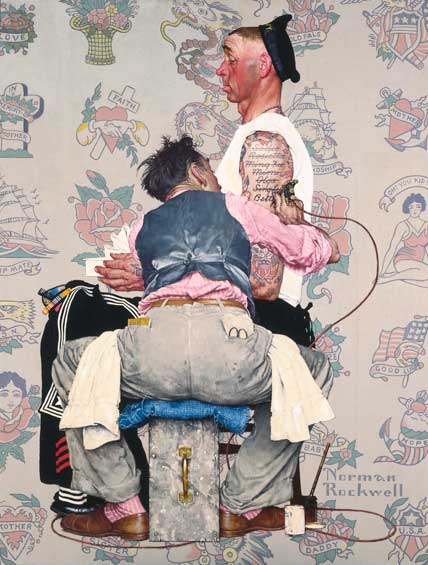 Once you have split ways, you're only left with the option of cleaning up the mess behind your partner. I have a tattoo which represented my marriage and I thought it would be a really nice and romantic gift for my husband. Fortunately or unfortunately, I decided to get a divorce in not less than 15 days after my wedding because I was raped by him. Now, I hate that tattoo with vengeance strong enough to not even go for a cover up but a complete laser removal.
We understand you're in love and we understand you want to gift them something romantic and permanent, but ask yourself this question – is anyone but yourself worth a guarantee of a permanent tattoo?
The writer wishes to keep her identity to herself in this story.
(Visited 176 times, 1 visits today)