About a week back, I came across this particular post on my Facebook Newsfeed, which started as "Abhishek Bhattacharya was one of the few people in Kolkata who could safely claim to be "100% metal to the core". His untimely demise was a tragedy, not only for his family and friends, but to Kolkata metal as well. And for THE PIT.
But Abhishek's departure has egged THE PIT into coming back together again, and in his memory and in his honor we are making an effort to keep his dream of both THE PIT and Kolkata metal alive…"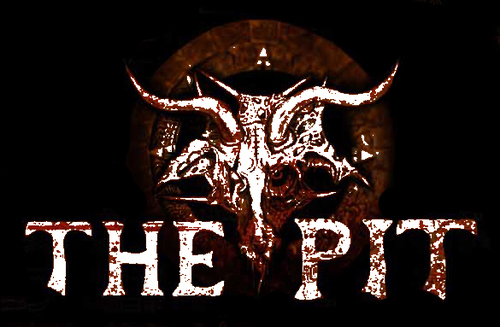 I was left gasping for breath, for a moment. Having lived in Kolkata for almost close to a decade and having partially followed the local metal scene, I was shocked to know of the demise of Abhishek Bhattacharya. As Prasanna Singh, one of the core members of THE PIT will tell you, Abhishek was one of the shining lights of Kolkata metal. He was an integral part of THE PIT – an organization involved in the promotion and betterment of Kolkata's heavy metal circuit. Although he was not a musician or associated with any specific band in Kolkata – but his aggressive managerial skills and leadership qualities proved instrumental in helping THE PIT organize their last 2 concerts in the city, version 6 and version 7.
Abhishek was a talented writer and he was well-known for his album and gig reviews. CHRONIC XORN put his writing skills to good use by having him as the lyricist of all compositions for their soon to be released sophomore album.
Abhishek was also heavily involved with DYNT, a media channel focusing on investigative journalism and enlightening videos and articles about everything from world news, travel, art, politics, sports, fashion, sex, etc. He made a telling contribution to their "Cultural Capital" video series, which took a critical look at the state of Art and Culture in West Bengal, and also featured a study on the current plight of heavy metal in Kolkata.
While it is unfortunate that the Kolkata metal scene lost one of its strongest voices so damn early, it also fills me up with pride to see the scene coming together to celebrate the memories of one of its most vociferous heroes.
After a gap of more than four years, the latest edition of THE PIT is set to take place again (the last edition was held in February 2013). THE PIT v.8 is scheduled to take place on May 7, 2017, as of now. And it will feature 8 of Kolkata's very best heavy metal bands.
Amongst the bands that have been short-listed to perform are the PIT founder member bands; CHRONIC XORN, EVIL CONSCIENCE, NOYZE AKADEMI and IN HUMAN. The roster also includes IIT KHARAGPUR Springfest 2017 "Battle Of The Band" winners ORPHIC COSMOGONY. The plan is to host this version of THE PIT at Triguna Auditorium, Jadavpur University.
For those who aren't aware of, THE PIT is a concept that the a group of metal musicians and metal music lovers of Kolkata had developed back in 2009 in order to improve the state of this musical genre's circuit in the city. Back in 2009, the huge dearth of performance opportunities for Heavy Metal bands in the city was a major cause for concern for both the musician and metal music lover alike. It was this lack of opportunity that acted as a catalyst for the inception of THE PIT – a group whose primary focus has been to create a platform for the metal artistes of the city.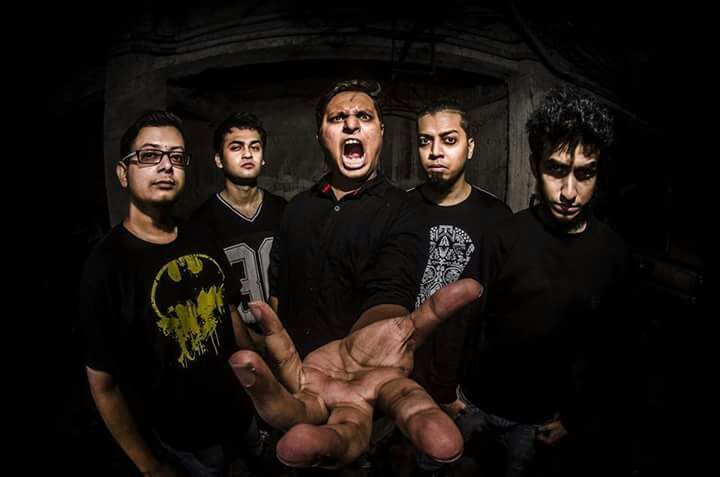 Since 2009, there have been 7 versions of THE PIT held 'till date. These past versions of THE PIT have seen The Kolkata metal circuit both maturing and growing exponentially. Crowd turnouts in past editions have been extremely positive, and this is a clear indication that the metal scene in Kolkata has the potential to be at par with other music genres in the city, in terms of attracting the masses.
And as Krishnendu Biswas, one of the organising members and the owner of Carapace Tattoo further wrote on his status update, "THE PIT v.8 is also our 1st attempt at crowd-funding – something we are being forced to try out, since without funds unfortunately, we will not be in a position to keep Abhishek's dream alive. So people, while tickets are currently priced at only Rs.100, we appeal to you (if possible) to pay more in order for us to meet the costs of not only THE PIT v.8, but also for future versions as well. We are totally at your mercy and there is no compulsion, but we sincerely hope you will contribute and make this crowd-funding effort a success."
For all of you who are planning to bang your heads at this gig, and all the others who support the music and the brotherhood that sustains it, donate motherfuckers!
(Visited 199 times, 1 visits today)